Eco Box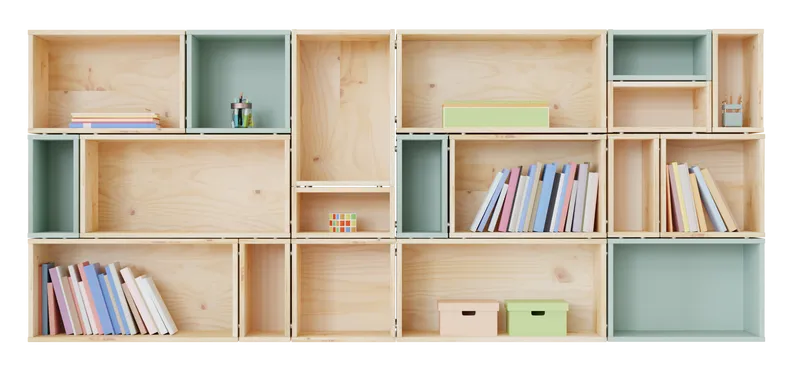 Education
Residential
Commercial
Retail
Originally design to utilise the smallest of off-cuts from our shelving production and reduce wastage. The Eco box is a very sustainable furniture solution that can be configured and stacked into multiple personalised arrangements again and again.
Eco box is has been very popular in commercial, education projects, & libraries where a modern flexible aesthetic is to be achieved.
The use of different finishes and accessories enables the client to assemble his or her own unique personalised outcomes. Perfect for most applications throughout your home.
The eco Box comes flat pack and easy to assemble with just a star screwdriver or we can assemble them for you prior to delivery. 
Eco box is manufactured from Solid Radiator pine and can be stained any colour, clear lacquered or left raw for you to DIY your own paint finish. We also provide the option to use melamine finishes which have PVC edge lipping.