Rota Drive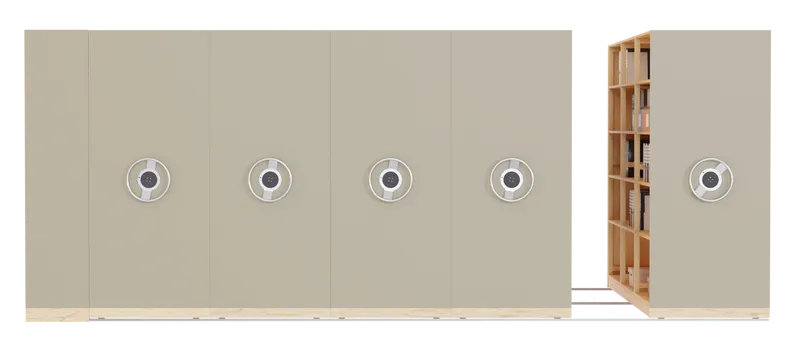 Commercial
Education
Retail
The Space-saving Lundia Mobile Shelving Systems are customised for your specific requirements. This is of particular benefit for educational facilities and businesses with large storage requirements.
Large-scale installations longer than three bays deep require our mechanically assisted Rota drive upgrade feature. This enables the large chassis to be easily moved from side to side. Systems up to 10 bays deep is achievable.
Our innovative Rota drive gearing system features a pull-out locking system for safety. All standard heights depths and lengths can be specified to achieve a fully integrated wall-to-wall solution. 
The mobile shelving end covers can be specified in virtually any finish. As standard we use a melamine laminate in a range of colours. Custom finishes and engravings can be specified to match or incorporate branding, Labelling and graphics. The Natural pine shelving inside the system can be clear lacquered stained or painted.