Library Shelving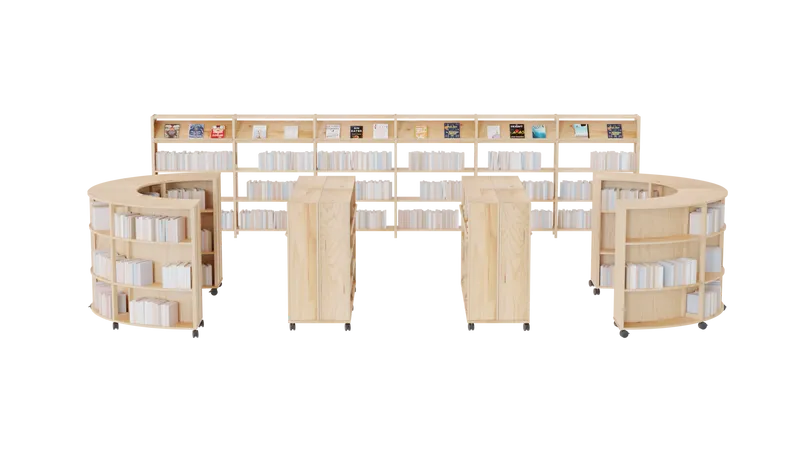 Commercial
Residential
Education
Lundia's classic all wood shelving system provides the warmth of an all-natural interior with the flexibility to adjust and reposition the shelves as required. Combining classic Lundia shelving with our extensive range of tables and soft seating is the perfect complement to your library fit-out. Lundia provides a value-added service of spatial design and colour coordination to provide a modern solution for your Library project.
Lundia offers a range of Quick ship standard finishes as well as provides the choice to select custom finishes.
Quick ship finishes for Shelves and Uprights include raw pine, clear lacquer, whitewash or painted white or black. Parts can be ordered in a combination of different finishes. For example, shelves could be clear lacquered with black Uprights.
Custom finishes for shelves and uprights are available in a full range of coloured Paints and water-based stains to various gloss finishes to match your project requirements. Additional charges may apply depending on the quantity.
Accessories Doors and drawer fronts are available in a range of quick ship stand colours of Melamine laminate, Raw Plywood with the option to apply clear lacquer, whitewash or White painted MDF.
Custom finishes may include any colour melamine or Paint finish to match your project's requirements.